DIMENSION BID
Dimension Bid is Malaysia-based Well Intervention and Perforation Services Company established 1994.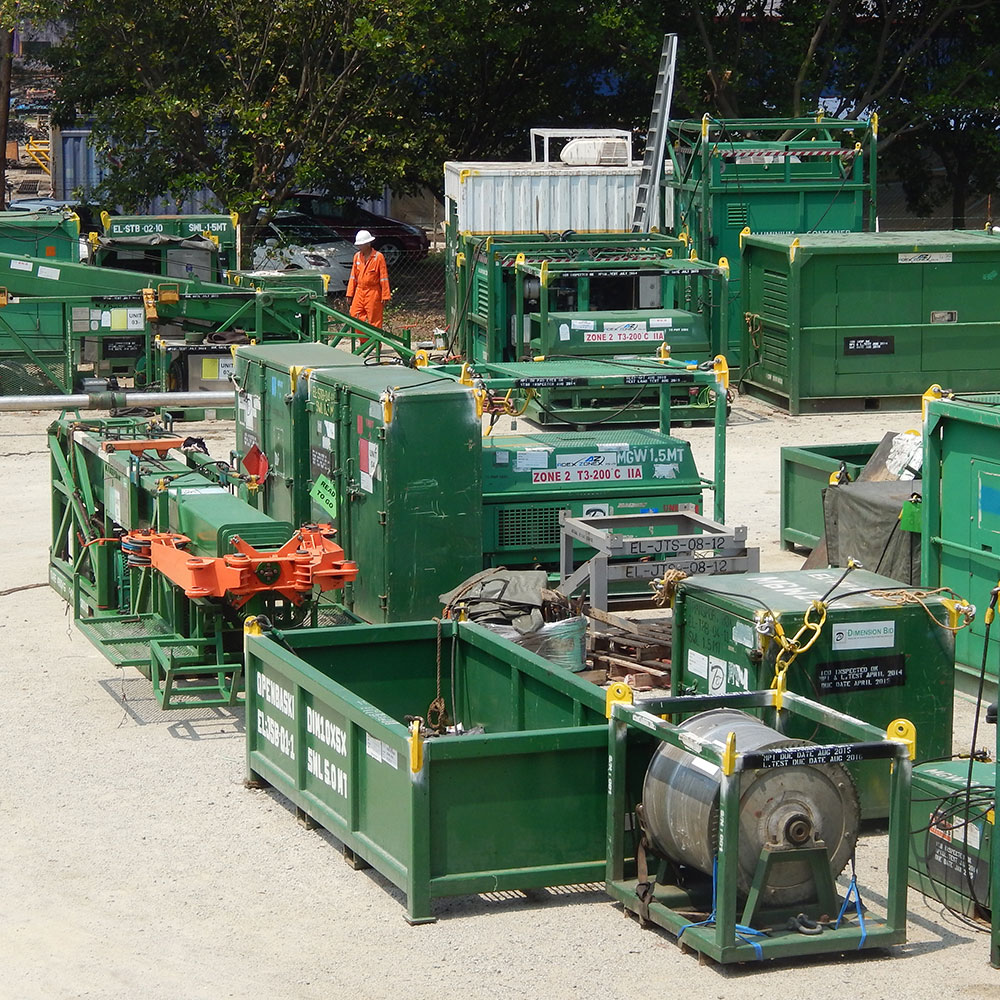 Established in 1994, Dimension Bid has developed into a full-fledged intervention service company with more than 20 years of experience locally and regionally. Dimension Bid main focus is to provide well intervention and Perforation Services, specializing in Slickline Intervention, Cased Hole Electric Line Logging, Coiled Tubing & Pumping Services and Braided Line Fishing. Over the years, our services had expanded to more complex tools and technologies in line with our intervention service portfolio. This cover various type of advanced Production Logging Tools, Saturation Logging, Acidizing and many more.  Through our extensive experience and knowledge in this area, we aim to be one stop center that provides engineering consultation and capabilities in current challenging and non-routine operation. Dimension bid also strives to remain at the forefront in providing the best service solution to our clients and business partners.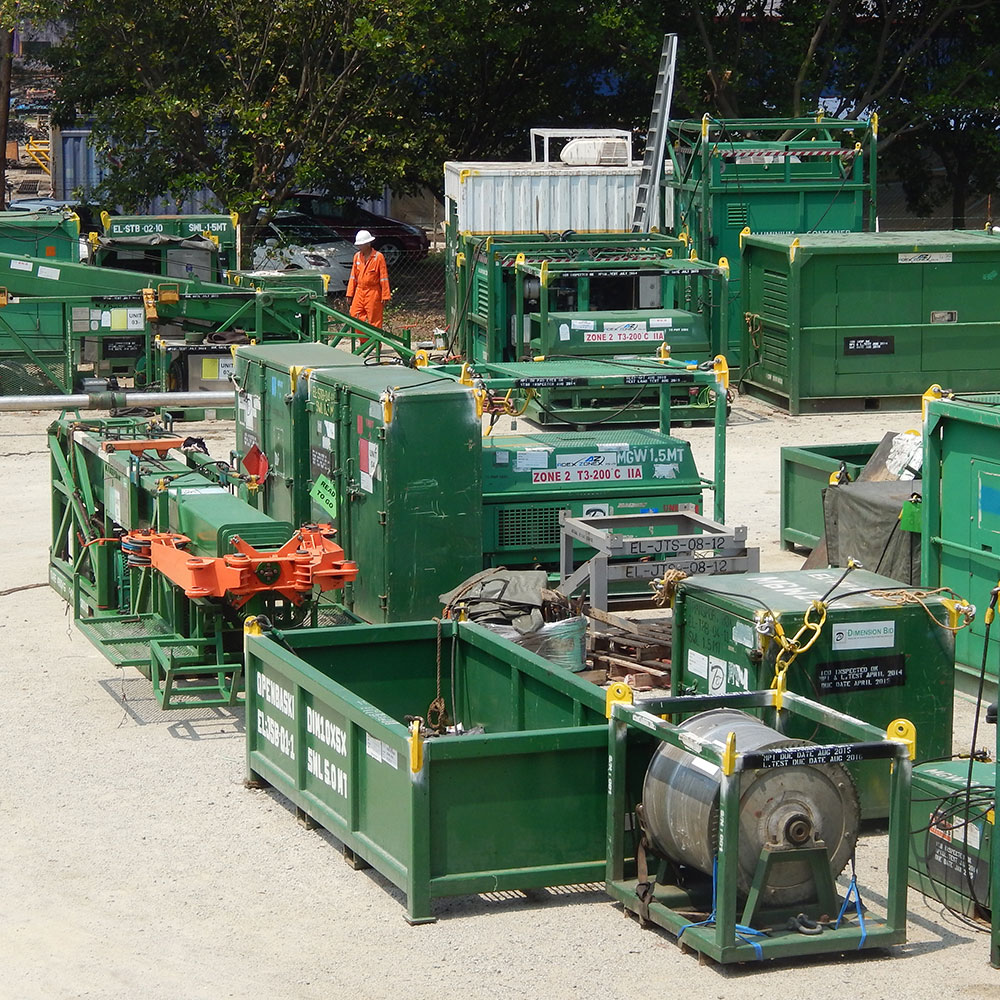 Dimension Bid expertise is focused on providing effective well intervention solutions and perforation services on multiple conveyances. We specialize in Slickline Intervention & Braided Line Fishing, Cased Hole Electrical Line Logging and Coiled Tubing & Pumping Services. We strive to remain at the forefront of the industry by utilizing the latest tools & technology available in order to provide the very best service solutions to our clients and business partners.
COILED TUBING, PUMPING &
CHEMICAL SERVICES
The Services of Coiled Tubing, Pumping & Chemical Services are as follows :
Cementing thru Coiled Tubing
Coiled Tubing Perforating
Coiled Tubing Memory Logging
Thru Tubing Fishing and Milling
Thru Tubing Services (Setting Bridge Plug Well Cleanout)
Sand / Scale Cleanout
Acidizing and Pumping Corrosion fluids
Stimulation
Water and Gas shut off
Well killing
Nitrogen lift
Cementing Services
Water Control and Chemical Sand Control
Milling
Nitrogen Gas Lifting
Pumping / Bullheding Job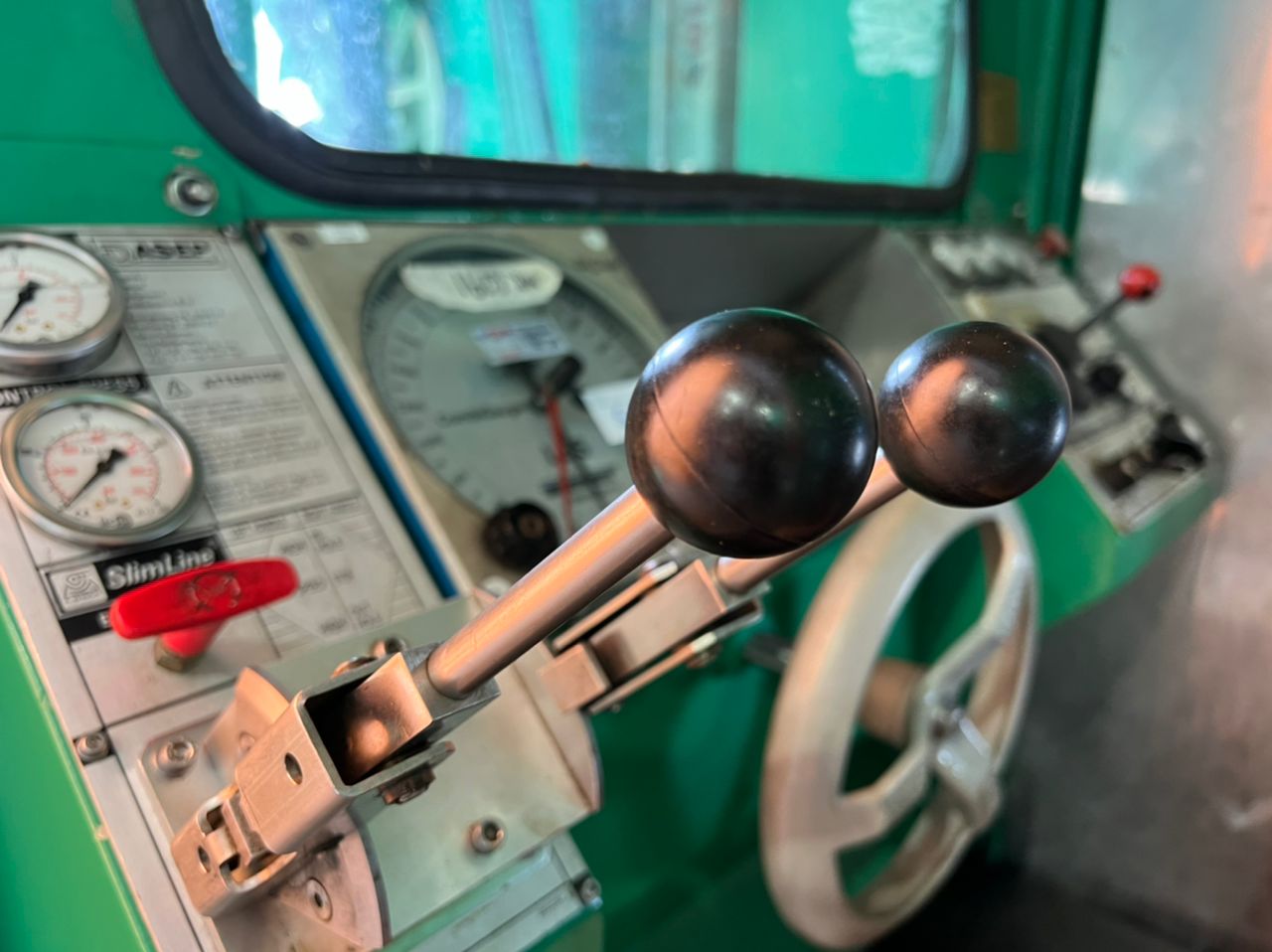 The application of Slickline Services are as below:
Removal of wax, scale, sand and fill build-ups.
Zone isolation.
Setting hydraulic packers using sealing plugs.
Gauge cutting.
Downhole data acquisitions using memory production logging tools.
Setting or removal plugs and retrievable valves.
Fishing for tools or wire.
Memory Downhole Vision (by using running memory camera).
Slickline perforation.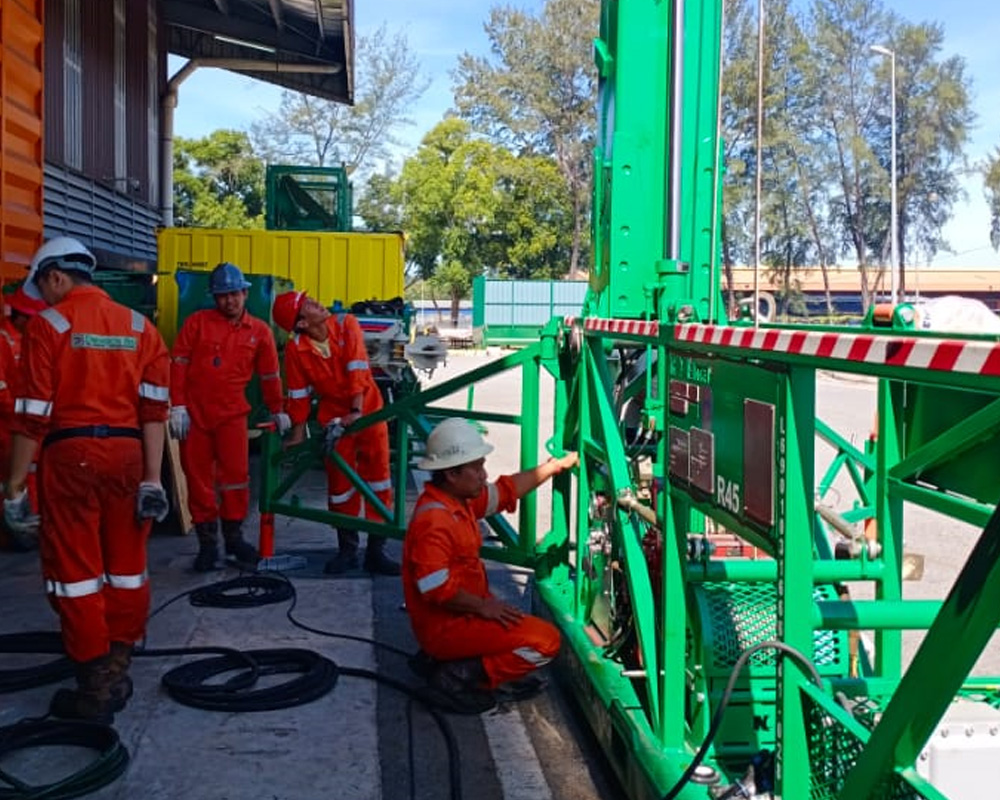 The application of Caesd Hole Services are as below:
Production Logging Tool (PLT)
Multiple Array Production Suites (MAPS)
Noise Tool (NTO)
Fluid Flow Logging
Sand Detection Logging
Reservoir Saturation Logging
(Sigma mode and Carbon-Oxygen mode)
Charges type: Deep Penetration, Reactive Liner, Good Hole, Big Hole

Gun sizes from 1-9/16" to 7"

Exposed Gun (Strip Gun & Link Gun)

Gun sizes: 1-11/16" & 2-1/8"

Kraken Gun

Gun sizes: 2-3/4", 3-1/8" & 4-1/2"

Gas Gun

Gun sizes: 2", 3-3/8" & 4"

Tubing Puncher (Explosive, Plasma, Chemical, Mechanical)
Tubing Cutter (Explosive, Plasma, Chemical, Mechanical)
Plug Setting Tool and Dump Cement.
Multifingers Imaging Tool (MIT)
Magnetic Thickness Tool (MTT)
Cement Bond Log (CBL)
Radial Bond Tool (RBT)
Ultrasonic Logging
High-Definition Downhole Camera Logging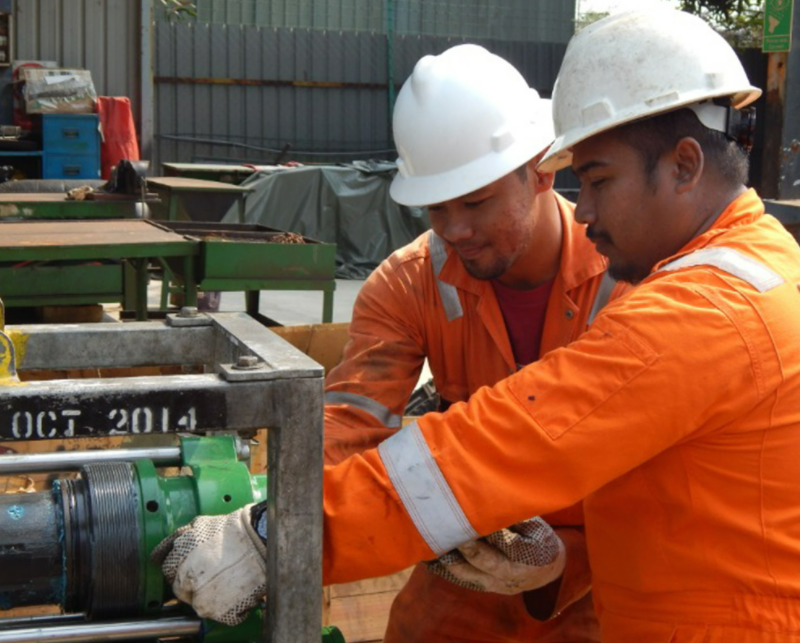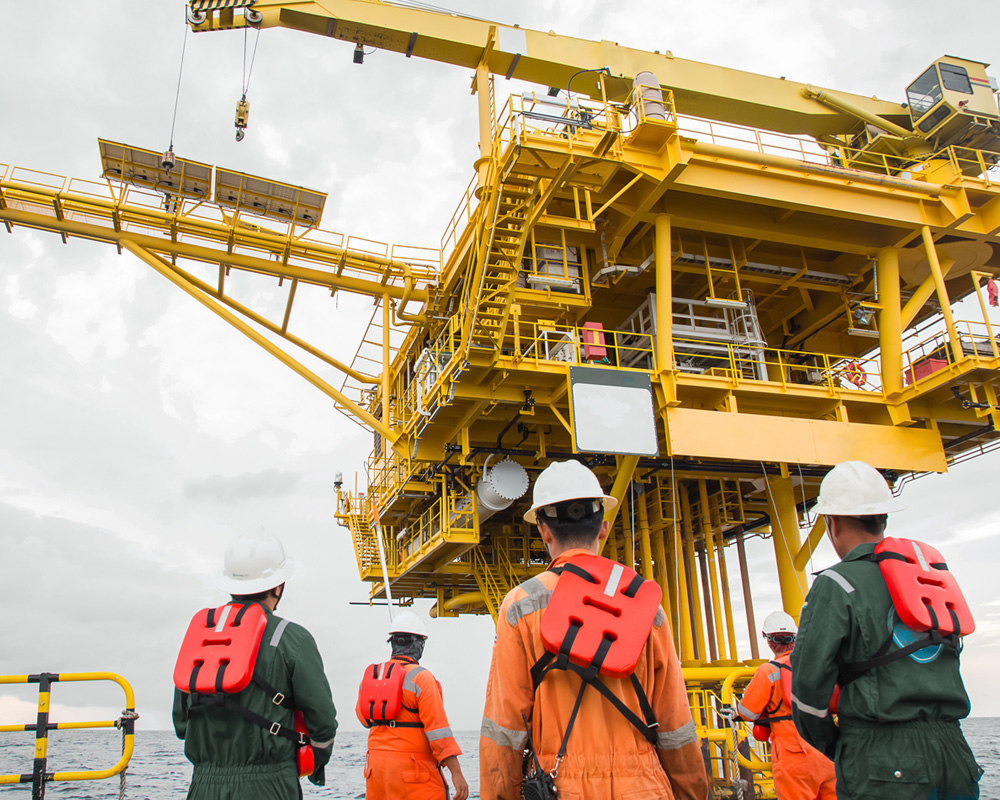 The Services of Integrated Well Services are as follows :
Integrated Project Management Team
Plug & Abandonment
Work-Over production enhancement
Well Intervention & Workover
Intervention solutions
Decommissioning